IRIS CARBON®, a leading provider of comprehensive financial reporting and compliance solutions, has been named a winner of the 2023 APPEALIE SaaS + Software Awards. The highly coveted award recognizes the exceptional achievements and contributions made by companies in the software-as-a-service (SaaS) industry. IRIS CARBON® stood out from its competitors in the category of ERP + Finance for the SMALL BUSINESS + MID-MARKET market segment.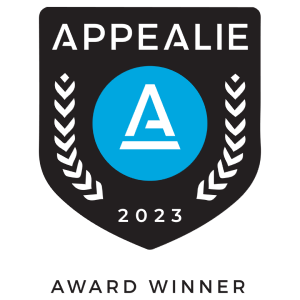 The APPEALIE SaaS + Software Awards are highly regarded within the industry for their stringent evaluation process, which includes factors such as Net Promoter Scores™ (NPS), user interface and user experience (UI/UX) design, recent product improvements, and third-party analyst research. With a focus on customer satisfaction and technological innovation, the award celebrates excellence in software products and services.
"We are thrilled and honored to receive the prestigious APPEALIE SaaS + Software Award for our ERP + Finance solution in the SMALL BUSINESS + MID-MARKET segment," said Anuradha RK, Business Head at IRIS CARBON®. "This recognition is a testament to our commitment to providing small and mid-sized businesses with a comprehensive and user-friendly financial reporting and compliance solution. We are grateful to our customers for their trust and support, which has been instrumental in our success."
IRIS CARBON® empowers businesses with its advanced cloud-based platform that simplifies financial reporting and streamlines compliance processes. The solution offers small and mid-sized businesses the tools they need to navigate complex regulatory requirements, ensure accuracy in financial statements, and enhance collaboration across teams.
With a strong focus on user experience, IRIS CARBON® provides an intuitive interface that allows users to effortlessly create, review, and submit financial reports. The platform leverages cutting-edge technology to automate data aggregation, validations, and XBRL tagging, reducing manual errors and saving valuable time.
You can find all about the 2023 APPEALIE SaaS + Software Awards winners here – Click here