IRIS CARBON® has been shortlisted for the 2023 APPEALIE SaaS + Software Awards under the Overall SaaS Award category. The company has been selected in the highly competitive Overall SaaS Award category, which recognizes outstanding SaaS applications based on customer feedback and data, including Net Promoter Scores™. APPEALIE also conducts further due diligence beyond entrant applications to ensure each winner meets its standards of excellence.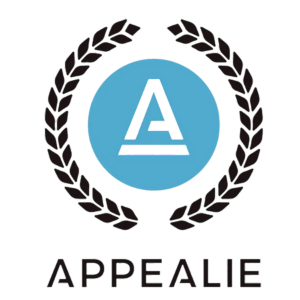 Anuradha RK, Business Head of IRIS CARBON®, expressed her excitement at being shortlisted for the prestigious award, stating, "We are thrilled to be shortlisted for the 2023 APPEALIE SaaS + Software Awards. This recognition is a testament to our team's dedication and hard work toward delivering cutting-edge solutions to our clients. We will continue to innovate and strive for excellence in the SaaS industry."
The APPEALIE SaaS + Software Awards recognize SaaS apps that deliver exceptional customer experiences, with categories ranging from Overall SaaS Award to Best User Experience.
IRIS CARBON® is proud to be among the companies selected as finalists for the Overall SaaS Award category and looks forward to the opportunity to win this prestigious award.
View the shortlist news here.
About IRIS CARBON®
IRIS CARBON® is the flagship product of IRIS Business Services Ltd.  – India's only Regulatory Technology firm to be listed on the NSE (National Stock Exchange of India) and the BSE (formerly Bombay Stock Exchange). IRIS CARBON® is a cloud-based platform that helps enterprises streamline their structured financial and non-financial reporting.
More than 5,000 global organizations rely on IRIS CARBON® to comply with XBRL/iXBRL reporting mandates such as those by the US Securities and Exchange Commission (SEC) and Federal Energy Regulatory Commission (FERC), the European Securities and Markets Authority (ESMA), the UK's HM Revenue and Customs, Ireland's Revenue, and South Africa's Companies and Intellectual Property Commission (CIPC).
The focus areas of the IRIS CARBON® product suite are as follows:
Disclosure Management – An Office 365-based collaborative module for financial and non-financial report authoring
XBRL/iXBRL Reporting and Compliance – A module that seamlessly handles corporate digital reporting requirements
ESG Reporting – An offering where sustainability reports are digitized to provide greater value to various stakeholders
XBRL Analytics – A module ideal for financial planning and analysis, peer benchmarking, and deriving key insights for business decisions
All details about the product suite are available at www.iriscarbon.com